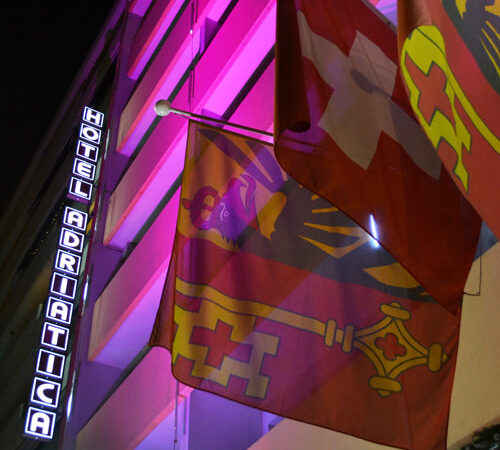 WELCOME TO THE HOTEL ADRIATICA
For many years now our dedicated staff have been building the reputation of the Hotel Adriatica and have played a key role in developing a large and loyal client base. The hotel's comfortable facilities, impeccable service and prime location in the Champel-Malagnou district round out this high-quality offering in the heart of urban Geneva!
Whether you're on a business trip, touring or on holiday, on your own or with the family, the Hotel Adriatica caters for all requirements with 36 rooms available all year round. The hotel is open around the clock with a 24-7 service.
AT YOUR SERVICE
Room service available 24/7
The reception is open non-stop
Ideal location next to the Hospital
Hotel private parking available under reservation
Breakfast from 6:00 to 14:00, in the room or in the dining room
E-business corner & conference room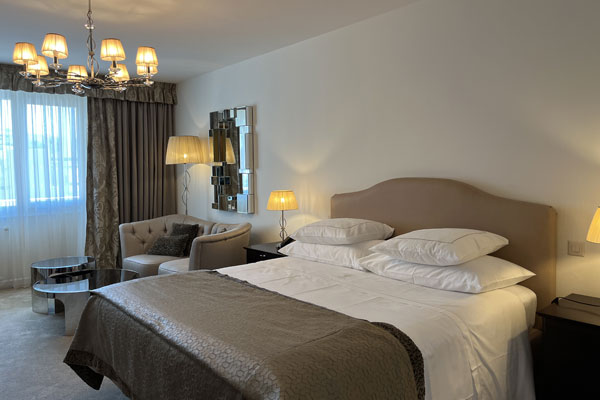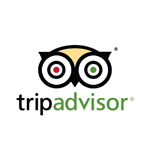 This hotel had great sized rooms for a European Hotel. The staff are very tentative and you get the feeling that they know you personally. The hotel is on a major public transport route and close to some great restaurants. The hotel serves breakfast and had a room service via a partner restaurant.
CMUNN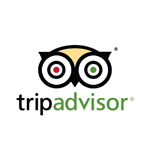 Nice hotel with vintage style, very friendly staffs and the check in time is 10am and the check out time is 1pm, they offer you breakfast till 2pm in the afternoon, we stay there for one day only but the friendly staff gave us a free public transportation card even for 3days (usually the hotel here only give you the amount of the card for the time you stayed in their place) this is wonderful! Our room is excellent, nice soft big bed, vintage washing room with three lovely bathing tubs and has a nice view of the alps, we have a nice balcony as well. I like the vintage style a lot and for sure next time we will still go there for our holidays.
Anastasia Bern, Switzerland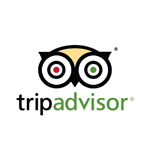 The rooms are spacious and well maintained. They have a unique taste of room decoration and makes you feel at home. Great service! They have a good breakfast spread, specially loved their hot chocolate. Had a very warm stay and would love to stay here again.
RekhaRam London, UK